Some bastards have left the place, with my Fazer in the boot of their truck (Or so I think it went down).
The matter of fact is that it is gone without a trace. Arriving home from work wednesday, looking forward to a trip to Mols, I found that the bike was no where near the place I had parked it the day before. I went around the block to have a look at the places where I would otherwise park (In case that alzenheimers had kicked in) but it was not to be seen. The restaurant below, where I parked in front of, told me that they had seen me park at the spot I expected, so no alzenheimers for me (pew ;), but it also confirmed that it was stolen.
I called the Police to check with them – They had nothing on it, so since it wasn't them, I reported it stolen. Got a reciept for that friday, so I called my insurance company to tell them. The woman in the other end came with a slight sigh and said something about reporting motorcycles being stolen very popular at the time. That only confirmed my theory about the heist. So I do not have any expectations of seeing that again, unfortunately. If I had known it would have been a sentimental goodbye for the 30K+ KM we have had together over the last 3 years.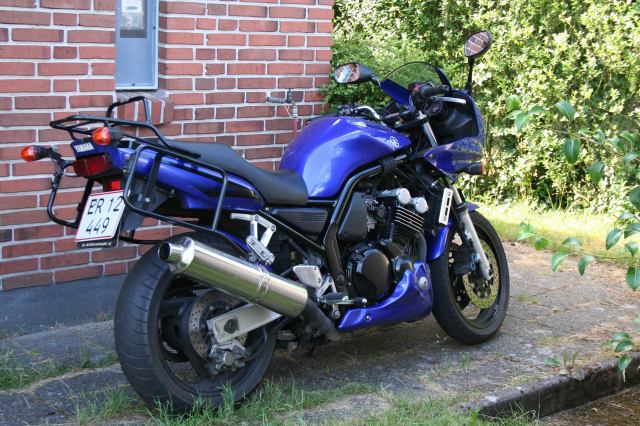 Last known good picture of the Fazer (10/7-2006)
Now it is only to wait and see… The police have a month to recover the bike again before the insurance company has to pay up. Unfortunately there is a 20% self insurance on theft, so I hope that they pay good bucks for it in the first place.
It's not all bad though… I am now in the marked to get a new bike, and I have got my eyes set on a BMW R 1200 GS Adventure. It is a bit of a different thing compared to the Fazer, but I have allways been fasinated by BIG Enduros and they don't get any bigger than this. 1170cc flat twin boxer engine with lots of pull, 33 liters fuel tank, ABS.. The list goes on.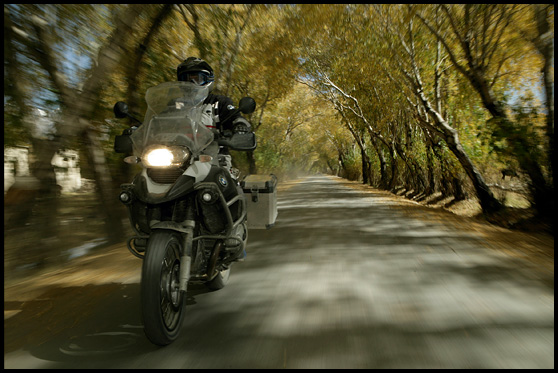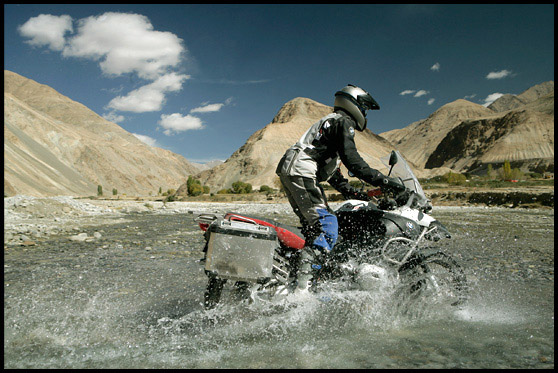 BMW R 1200 GS Adventure in action
I am not without a bike now though, as Hans Henrik was kind enough to offer me to borrow his Virago. Thanks mate!