The last experiment with getting a Mac worked out just fine. And then 2 weeks ago the company I work at found out that we needed a Mac, so the supporters was able to actually look at a Mac and be able to assist our customers running OS X with their needs. So I got an oppotunity to sell my "old" Mac mini G4.
So fast forward to yesterday: My new Mac arrived. 220MB downloads later (Turns out OS X 10.4.6 was released same day) I was up and running. A quick restore of my files from my external Iomega firewire drive to /Users and creation of a new user with my usual username (OS X asked if I wanted to "reattach" the files I had just restored – Which is basicaly a chmod to get the permissons right), and I was back where I left off. Things going a lot faster though.
Today Apple released a press announcement about Boot Camp. A bit of a surprise, as it was not excatly something I saw coming, considering Steve's latest interviews and tradeshow talks.
But here it is, and it is working just fine too. A few screenshots from windows:
Taks manager showing off the Core Duo processors: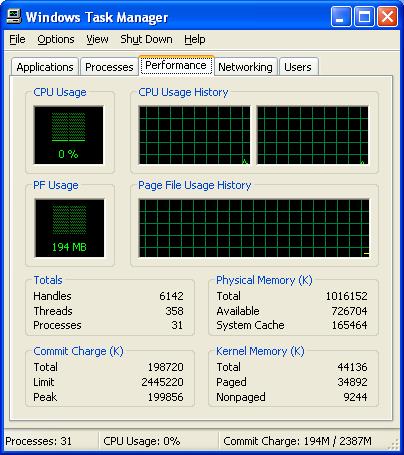 Selection of startup disk – Not unlike the OS X program for the same job: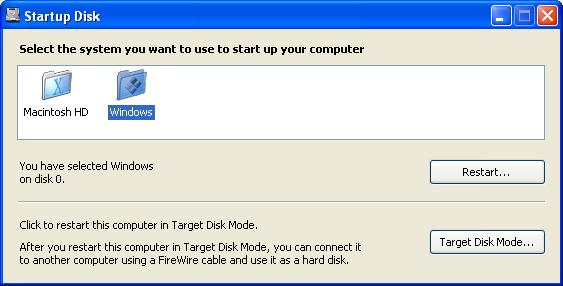 How windows see the devices on the mini: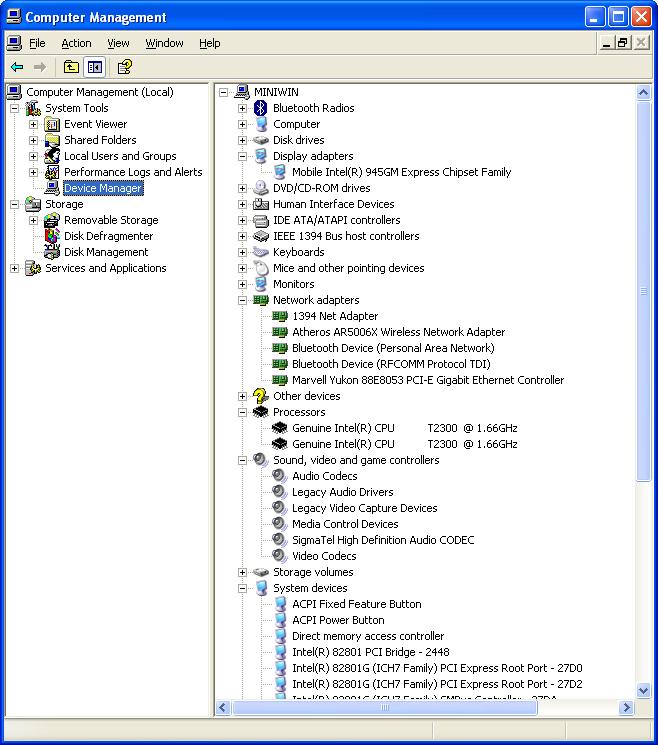 Only a few devices does not show up as working. Apple says it is the remote control – And I frankly do not have any idea what that should be doing in windows, with the apparent lack of Frontrow.
Apple say that Boot Camp is going final along with OS X 10.5 (Aka Leopard).
What I would really like to know though: Is it ok to ignore the parts in the manual specifying what to install, and install something more interesting than Windows XP Pro SP2?
Update:
It seems that some crafty people have managed to do the tricks and boot multiple OSs